DS3 the solution to Data Integration for Dynamics CRM and SharePoint
DS3 synchronises data from different systems offering great return on investment on expensive information worker solutions such as CRM and SharePoint.
---
Data Synchronisation Studio - Features
---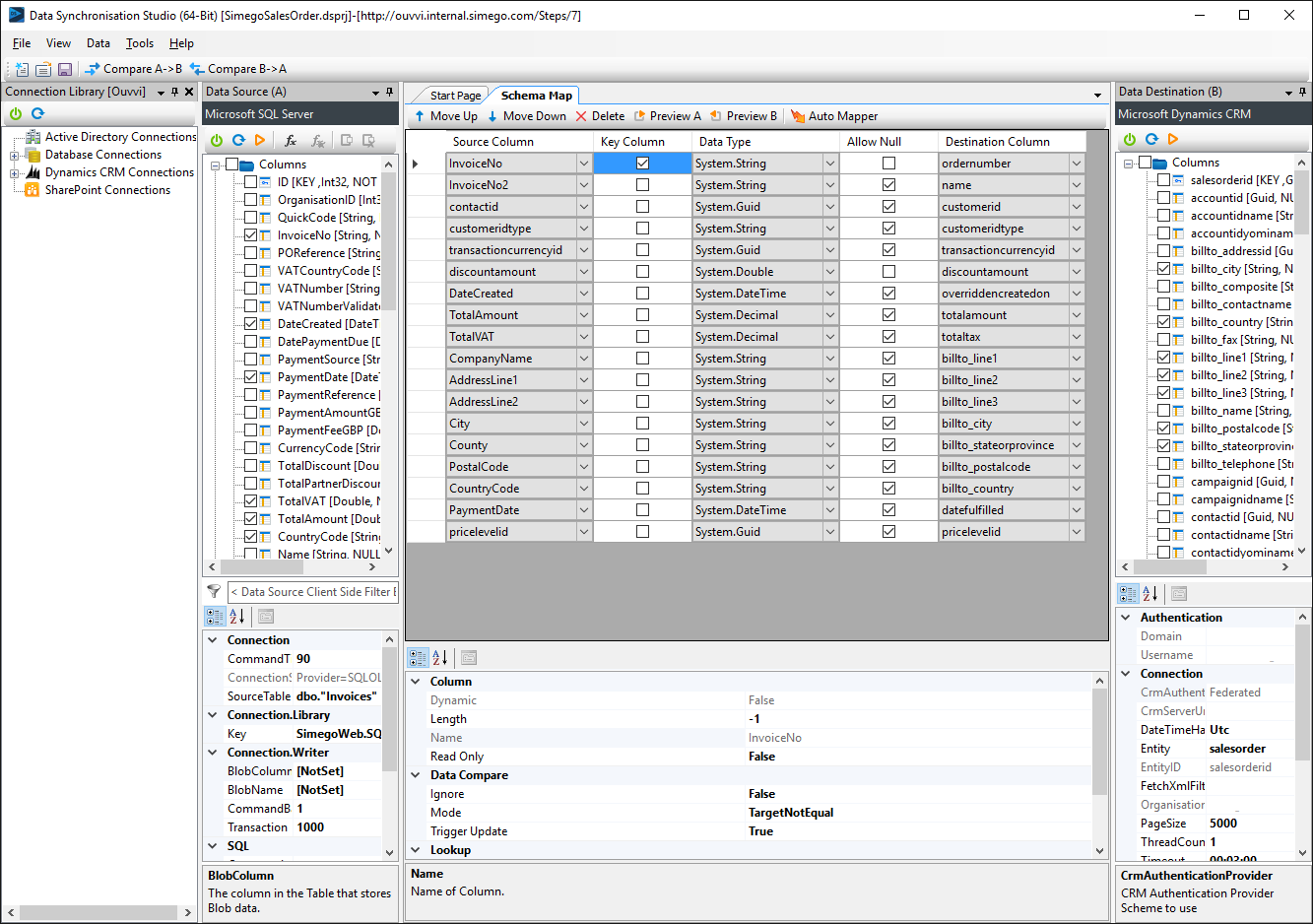 Import + Export
Easily and Quickly Import and Export data from a variety of Data sources. Use the Import and Export functionality to convert data into different formats.
DS3 supports many different systems SharePoint 2007-2013, Dynamics CRM Online and On-Premise, MS SQL Server, ODBC, OleDB, Podio, Exchange Server, CSV, XML, OData and many more.
Data Synchronisation
DS3 uses a powerful reconciliation engine to discover differences between systems.
The reconciliation detects column level changes and only sends the individual changes to the Target eliminating system downtime.
This makes it incredibly easy to synchronize data between systems without having to understand complex data synchronization requirements.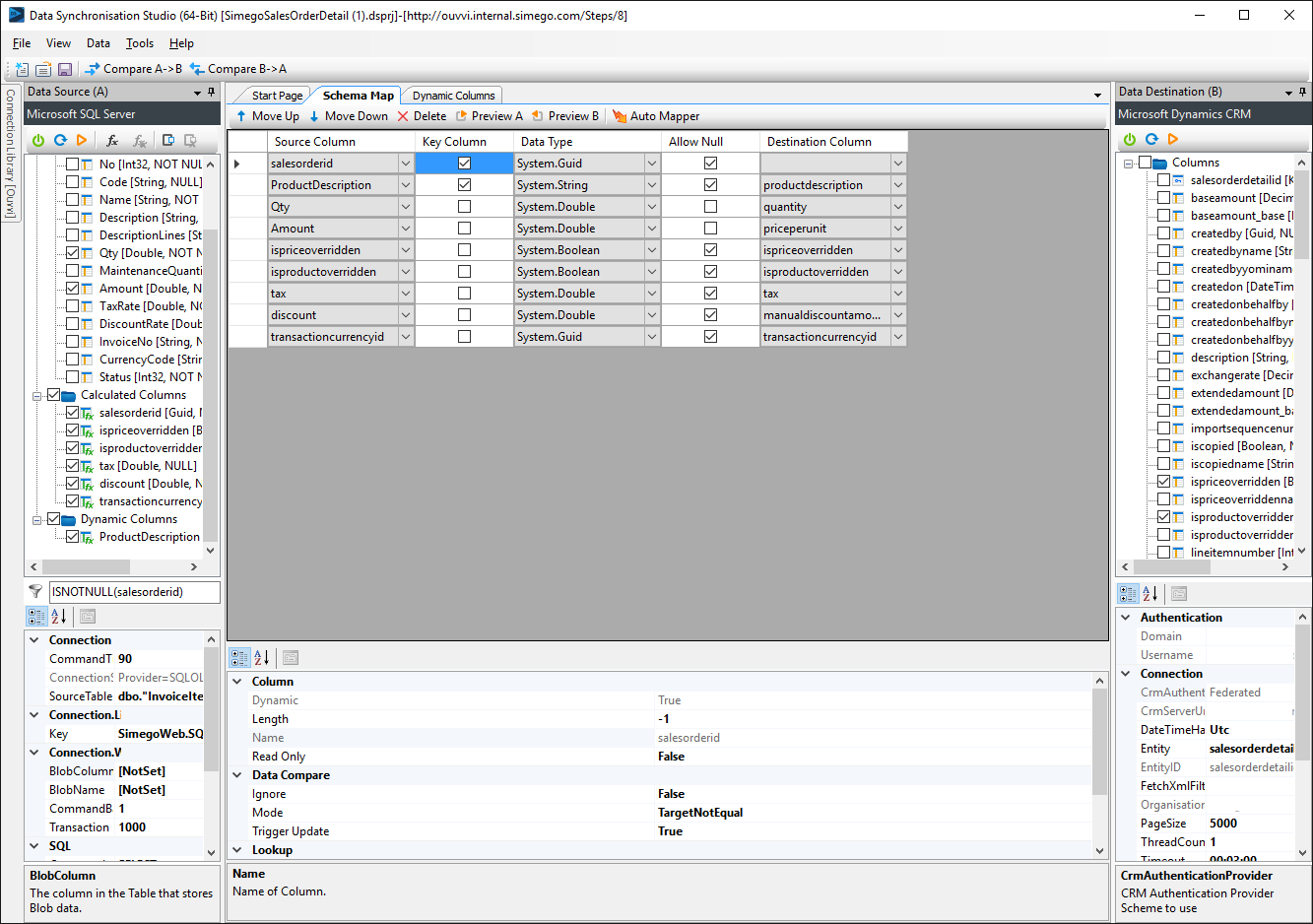 Mapping
Drag and drop connections between differing systems. Easily discover the schema of your source and target.
DS3 uses your mappings to understand how, what and when to update the underlying systems.
Powerful features allow you to create static column values, lookups and overrides to raise data quality.
---
Transformation
DS3 uniquely offers a NO-CODE and for those who want it a CODE option.
Build Powerful Transformation Expressions with Excel like Calculated Columns.
Write .NET C# Expressions in the powerful designer when you need to create something really complex.
Visual Results
Data Migration + Integration does not need to be a Black Box, DS3 displays the results of a Data Comparison right in the UI so you can easily see what Data Changes are going to be applied to the Target before it happens.
This Agile approach to integration gives your testers rapid feedback and reduces the cost of integration.
Performance
Through our quarterly updates, DS3 is consistently taking advantage of new performance enhancements including multi threading and batch processing. In combination with Ouvvi's parallel project execution, DS3 + Automation Server is a clear industry leader in integration performance. Our 'Near Real-Time' is often performs 10x faster that other 'Real-Time' solutions.
DS3 Automation Server - Features
---
Web Usability
Simego's Automation Server is Web Based and runs On-Site on a Microsoft Web stack including web server (IIS) and Database (Microsoft SQL). The familiarity with web interfaces reduces the training requirement and the Active Directory Authentication ensures security remains within your control.
Reliability
The Automation Server is designed to scale redundantly across multiple servers and sites enabling Active-Active, disaster recovery scenarios and high performance distributed integrations.
The separation of Testing and Live environments ensure clean change control in combination with detailed Audit Trails.
---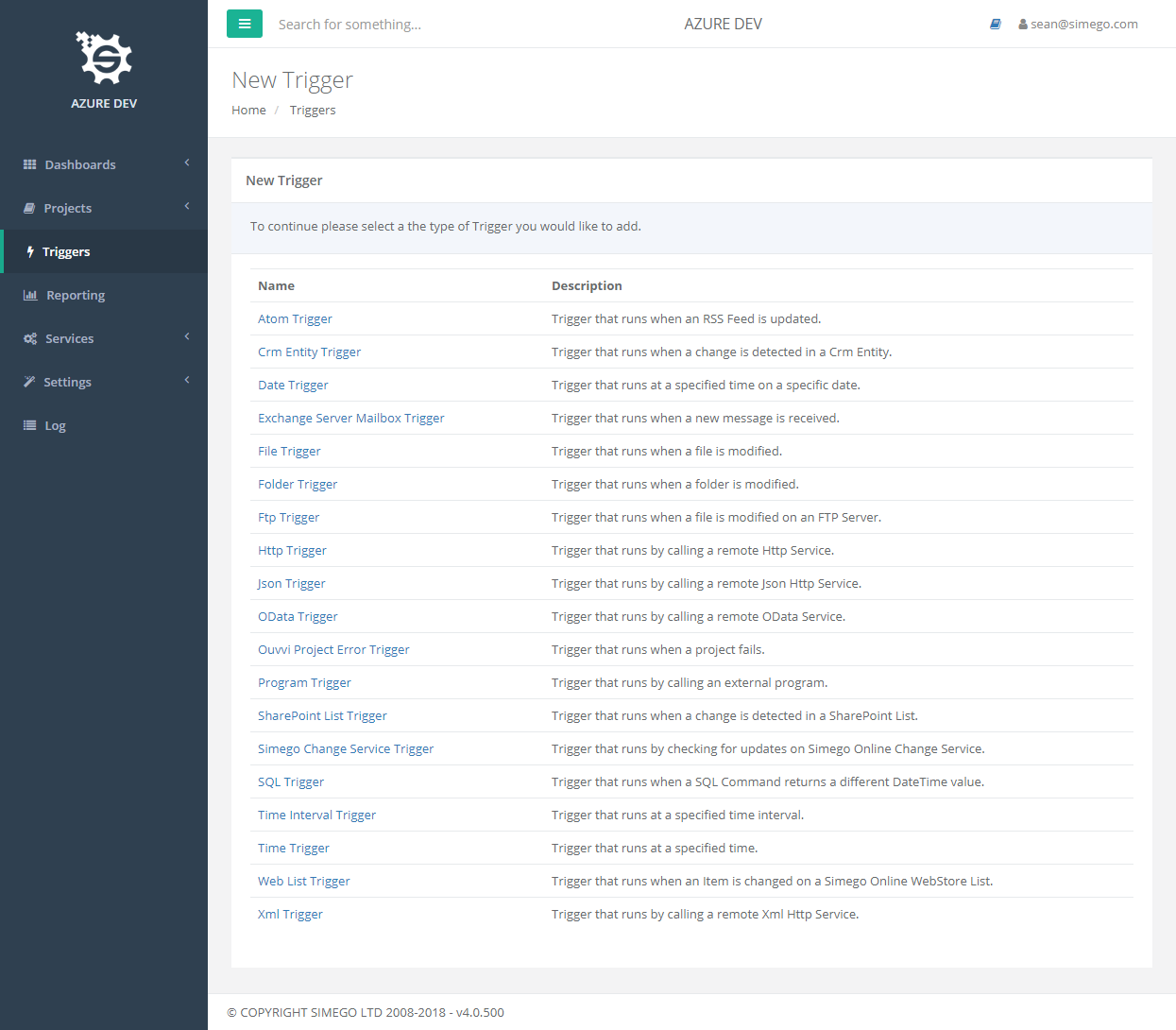 Trigger
DS3 Automation Server manages the execution of your Integration Tasks via Triggers. These Triggers can be simple Time Based Schedules or Integration into other systems to detect changes when they happen and create near real-time data Synchronization.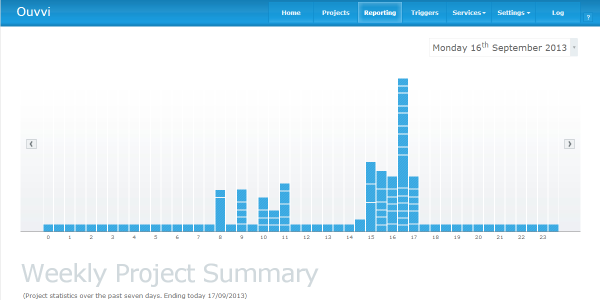 Reporting
Use the Powerful Reporting features to see quickly and easily the State of your Integration and Track down any problems quickly and easily.
Failures can automatically send emails to the correct operations team allowing for quick resolution. Details debugging logs are also retained for root cause analysis.